Philippine President Rodrigo Duterte defends taking 'power naps' at summit
A spokesman for the 73-year-old leader issued a statement saying he missed four scheduled events in Singapore on Wednesday because he was catching up on sleep.
"We assure the nation that his aforementioned absence has nothing to do with his physical health and well-being which have been the subject of speculation," spokesman Salvador Panelo said.
"The president's constantly punishing work schedule is proof that he is in top physical shape."
Mr Duterte also defended his spontaneous snoozes, telling delegates at the conference: "What's wrong with my nap? I don't eat breakfast and I'm sure you ladies know that."
The president's health has been a constant source of speculation since he disappeared from public view for a week last year – and he has said openly that he is tired and would like to step down before his presidential term ends in 2022.
Last month, Mr Duterte's office revealed he had undergone a colonoscopy and he told reporters that a biopsy had shown he did not have cancer.
He has a record of skipping summit sessions – but he did not miss any when the Philippines chaired the Association of Southeast Asian Nations (ASEAN) last year.
Mr Panelo said it was "amusing that some quarters are making a big fuss" of Mr Duterte's absences, noting that he had attended ASEAN meetings with leaders from China, Japan and Russia.
He added: "Last night, the president worked late and had only less than three hours of sleep.
"It is unfortunate that the first event scheduled today was at 8.30am."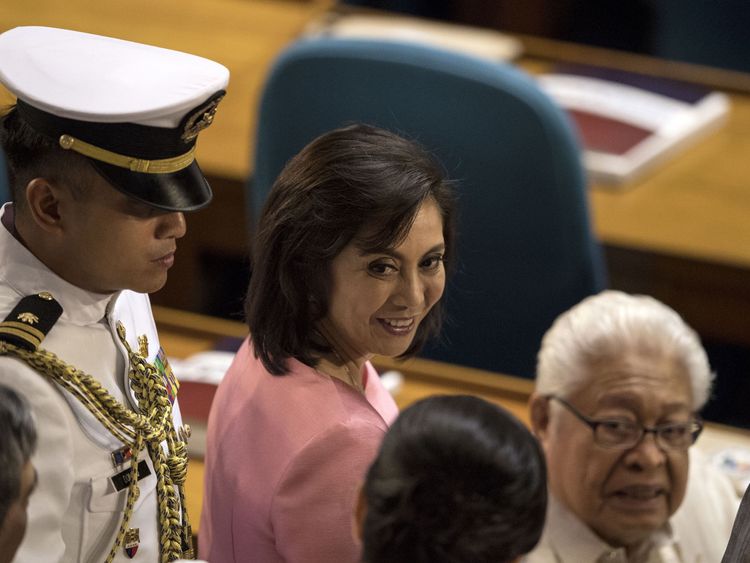 Mr Duterte is known for having an unusual working schedule that typically starts in the middle of the afternoon and includes cabinet meetings that can go on until the early morning hours.
Speculation about Mr Duterte's health last month prompted concern that the Philippines could be headed for uncertainty during an already highly polarised political climate.
He had cited Vice President Leni Robredo's "incompetence" as a reason for his inability to quit as president.
The constitution provides for the public to be told of the state of health of an incumbent president – if serious.
If a sitting president dies, is permanently disabled or removed through impeachment, the vice president succeeds to serve the remaining years in a six-year, single term.
Source: Read Full Article