Trump again lashes out at Pence and blames him for U.S. Capitol riot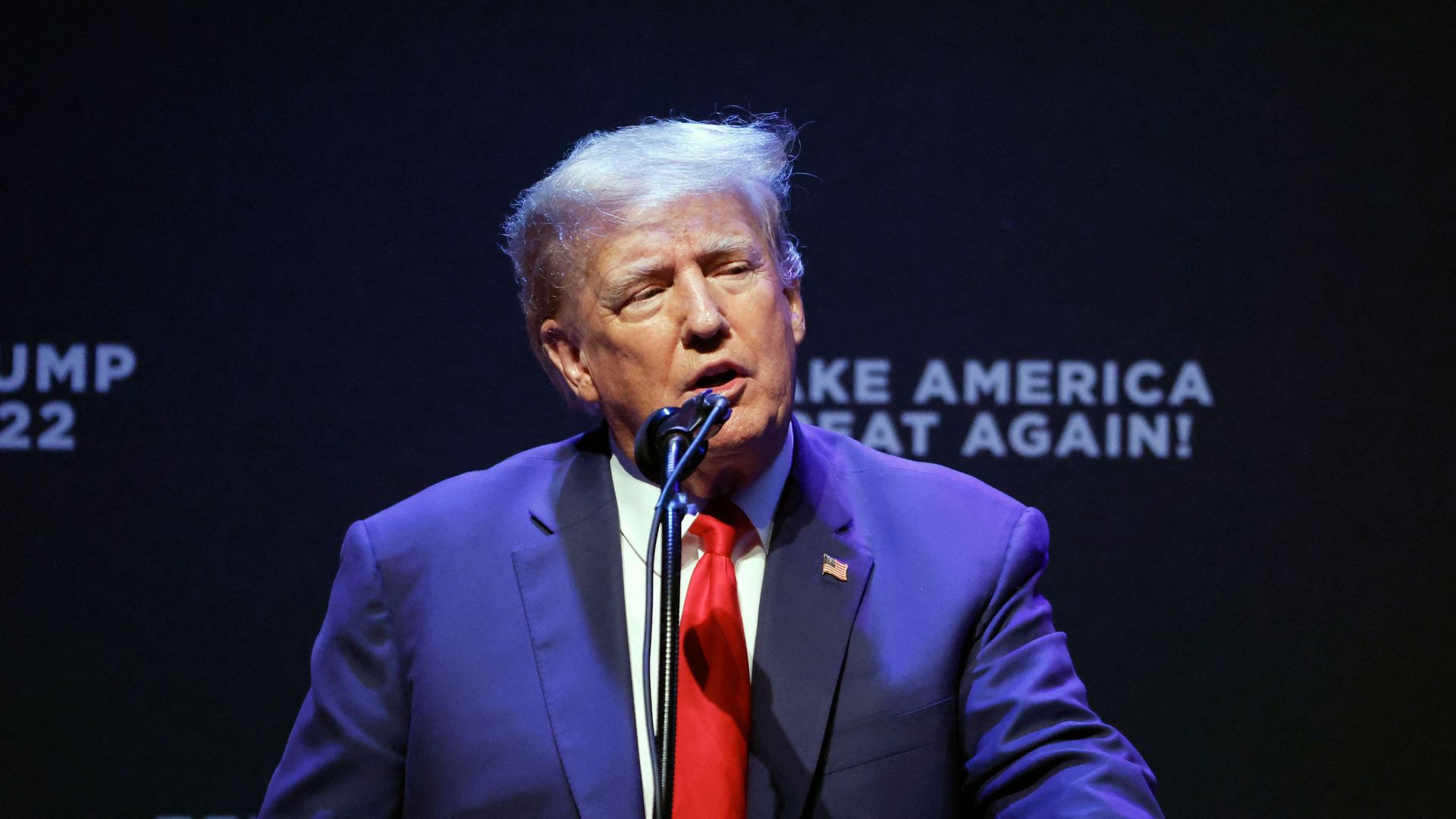 Former President Trump speaks in Davenport, Iowa on Monday. Photo: Kamil Krzaczynski / AFP Photo via Getty Images
Former President Trump told reporters on Monday that "in many ways you can blame" former Vice President Mike Pence for the U.S. Capitol riot, per the Washington Post.
The big picture: It's the latest in a long-running feud that began after Pence resisted pressure from Trump and certified the 2020 election results.
Driving the news: Trump's latest comments were in response to Pence's remarks over the weekend that "history will hold" Trump "accountable" for the insurrection — marking the former vice president's sharpest rebuke yet on the matter.
What he's saying: "Had he sent the votes back to the legislatures, they wouldn't have had a problem with Jan. 6, so in many ways you can blame him for Jan. 6," Trump claimed to reporters aboard his personal plane en route to a campaign event in Iowa, per WashPost.
"Had he sent them back to Pennsylvania, Georgia, Arizona, the states, I believe, number one, you have had a different outcome, but I also believe you wouldn't have had 'Jan. 6' as we call it."
Between the lines: Pence has been attempting to distance himself from Trump as he reportedly mulls his own 2024 bid, though the former vice president hasn't made any official announcement.
Of note: Trump suggested that Pence's comments were driven by low showings in recent survey data of potential 2024 GOP candidates, per WashPost.
"I guess he figured that being nice is not working," Trump said. "But, you know, he's out there campaigning. And he's trying very hard. And he's a nice man, I've known him, I had a very good relationship until the end."
Source: Read Full Article