Shark kills paddle boarder off the north-east coast of Australia
It is the third shark attack in the last two months in the same area.
Police said the 33-year-old tourist from Victoria was with a group of friends who had chartered a yacht, when the shark struck leaving him with severe leg and arm injuries.
Despite at least two of the people he was with being doctors, who immediately gave first aid, he died after being airlifted to hospital.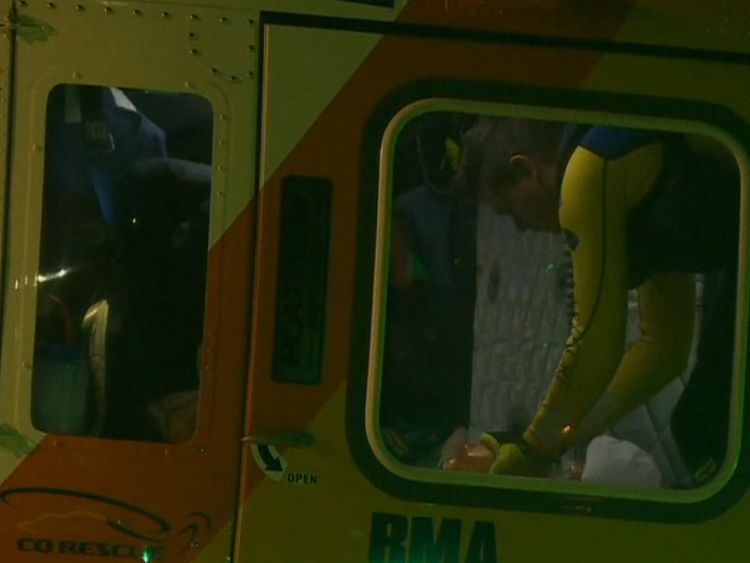 Inspector Steve O'Connell of the Queensland Police Service said: "The group of 10 people were all very good friends and associates on holiday, and most of them had a medical background, which meant there were at least two doctors on board, who were able to render immediate first aid.
"The QAS (Queensland Ambulance Services) and the helicopter were notified, however, by the time the helicopter arrived on scene, the man had lost a substantial amount of blood and had come in to cardiac arrest.
"CPR was ongoing for a very long time, and every solid effort was made to try and save that man's life. Once he was stabilised he was airlifted by the helicopter to Mackay Base Hospital.
"But his injuries and the reaction to those injuries were so severe that, unfortunately, he has not survived, (not) long after his arrival at Mackay Base Hospital."
In September a 12-year-old girl and a 46-year-old man suffered severe injuries from shark attacks while swimming on two consecutive days in the same area.
Those attacks led to a cull in which four tiger sharks were killed.
Source: Read Full Article