Mother of Alfie Dingley says doctors 'too frightened' to prescribe legal medicinal cannabis
Hannah Deacon, who has waged a public battle to save her son Alfie Dingley's life, said he is running out of the drug and that his health is at risk.
It comes after MPs said that thousands of patients were being denied prescriptions for cannabis despite the law change because of "botched and cruel" medical guidance.
Medicinal cannabis expert Professor Mike Barnes said specialists will not prescribe the drugs because of Royal College of Physicians (RCP) advice stating there is no strong evidence cannabis can help with chronic pain.
And, he added, the British Paediatric Neurology Association (BPNA) has advised that non-licensed cannabis products should only be prescribed when surgery is not a possibility.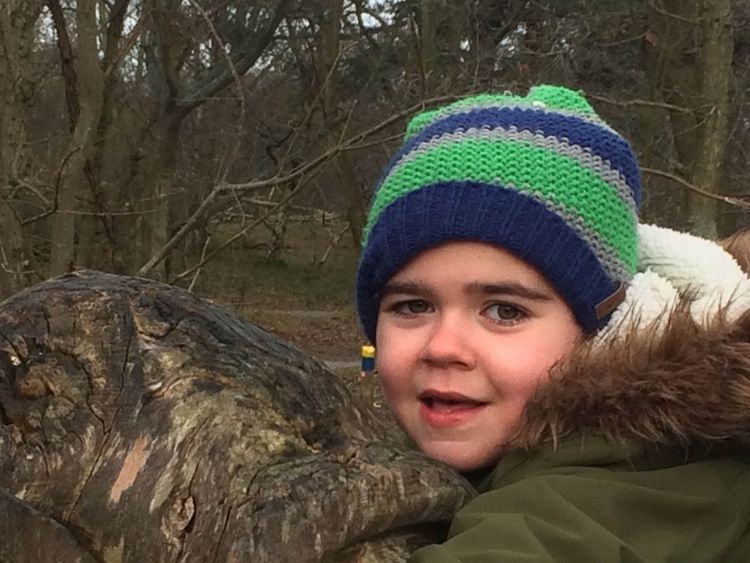 Ms Deacon said that despite the law change, the NHS guidelines mean that "there is no doctor in this country brave enough to want to prescribe".
In a video posted to Facebook, Ms Deacon said: "I'm very sad to say that on Monday I was informed that Alfie's licence has been revoked.
"I knew it was coming because obviously now the law has changed he doesn't need a licence anymore which was what the email said from the Home Office."
She continued: "All the 17 families I am helping at the moment are in a position where their children are seizing all day, every day.
"They are being told by their doctors either, 'No, we are not going to help you,' or 'We want to help you but we are terrified of being put up at the GMC.'
"It is just a disgraceful situation that doctors can find themselves in and they're too frightened to do the right thing by their patient."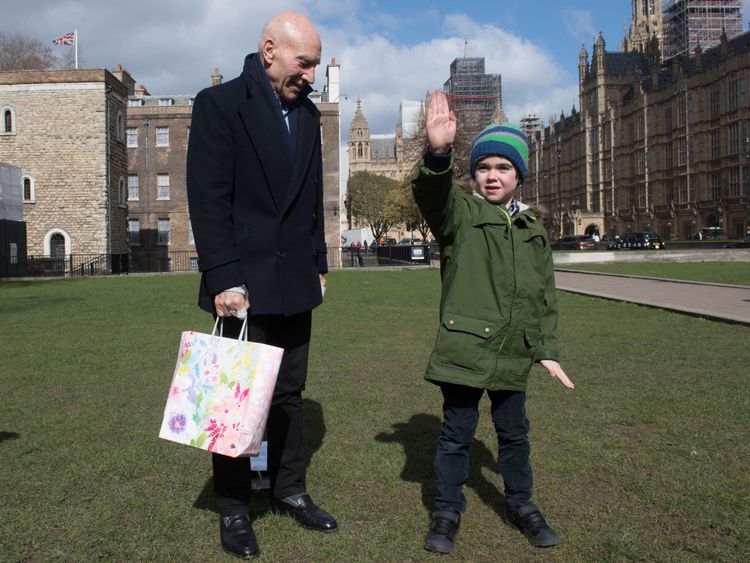 On 1 November, specialist doctors were given the option to prescribe products containing cannabis, cannabis resin or cannabinol, if they feel their patients could benefit from it.
But the guidance is leaving medical professionals the other way.
Former minister Sir Mike Penning hit out at the RCP and BPNA guidance as "crushing the hopes of many thousands of patients".
He said: "We are now in the quite frankly cruel and ludicrous position of families with severely epileptic children once again having to fundraise to go abroad to get access to a medicine that we have just legalised in the UK.
"Those responsible for this botched and cruel outcome should hang their heads in shame."
Labour's Tonia Antoniazzi said she was "outraged and dumbfounded in equal measure" by the restrictions, which were introduced on Wednesday.
Seven-year-old Alfie was granted a special licence before the law change but Ms Deacon feared the guidance would rule out renewal.
She previously said: "We were told the law had changed because of the work we and Billy Caldwell had done, but we are worried it won't benefit us."
An NHS spokesperson said the law change means specialists can prescribe the products for a "small number" of patients where there is evidence of benefit.
Source: Read Full Article