Man fleeing 'aggressive' seals rescued from Scottish cliff face
About 50 of the mammals and their young pups turned on the angler as he walked along the beach near Eyemouth in the Scottish Borders on Friday.
A Coastguard spokesman said: "The man, who had been angling in the area, was walking along the beach when he came across approximately 50 seals and their young pups, who quickly became agitated and turned aggressive."
The man hurried up the cliff face in Green Stane in the Scottish Borders, but got trapped about three-quarters of the way up.
As darkness fell, a rescue operation began as emergency services were called to the scene at about 7.40pm.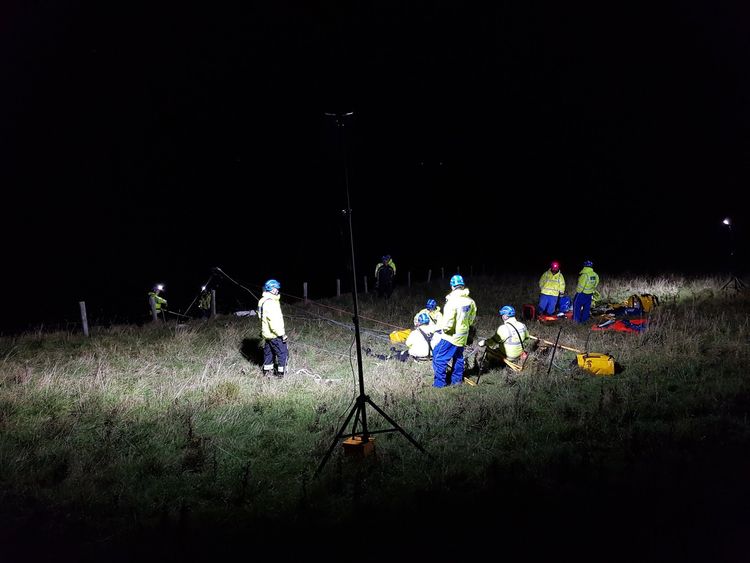 Four Coastguard rescue teams were sent to the location along with officers from Police Scotland.
The Coastguard teams used rope rescue techniques to lower an officer 75ft to where the man was stuck.
An RNLI lifeboat was waiting offshore before dodging through the seals to reach them.
The angler, who suffered minor cold exposure, was then taken to Eyemouth Harbour.
Senior Coastguard operations officer Jonathan Mustard said: "Anyone who encounters a seal or a colony of seals on the beach or coastline is advised to move away at the first sign of agitation.
"Aggressive seals are not a common occurrence and in this case they may have been protecting or defending their natural habitat and their young.
"Remember to take a fully charged mobile when walking on the coast and call 999 and ask for the Coastguard if you get into difficulty.'
Source: Read Full Article