Euro 2020 final: Where ticketless fans breached Wembley Stadium security before England v Italy match
Fans overwhelmed Wembley security across the stadium before Sunday's Euro 2020 final between England and Italy.
A number of ticketless supporters successfully breached external barriers and the turnstiles to enter the venue, prompting violent clashes.
On at least two occasions fans overran stadium entrances and further breaches occurred at perimeter checks. Clashes between fans and stewards ensued and dangerous crushes occurred.
Sky News has determined when and where some of these incidents took place throughout the evening: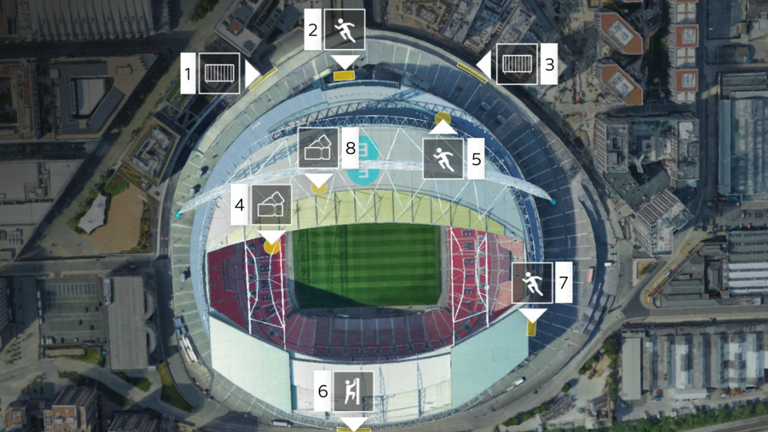 Point 1: Engineers Way – 5.31pm – 159 minutes to kick-off
Fans rush barriers where stewards are carrying out COVID checks and an initial ticket screen. Police officers are overwhelmed and some stewards attempt to kick and trip the onrushing fans.
Source: Read Full Article