Coronavirus: 'Little evidence' COVID-19 transmitted in schools, Gavin Williamson says
There is "little evidence" that coronavirus is transmitted in schools, the education secretary has said.
Gavin Williamson said the education and care of children is "a national priority" ahead of the planned return of pupils to schools in England in September.
He said the government is continuing to do "everything in our power" to ensure children return to school safely.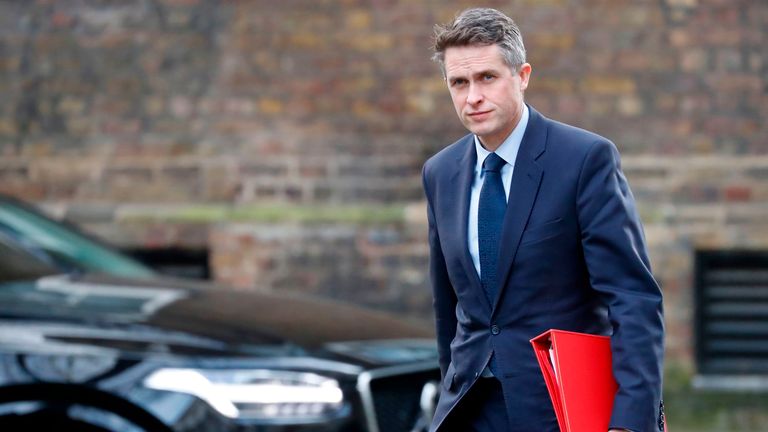 "We have always been and will continue to be guided by the best scientific and medical advice," Mr Williamson said.
"The latest research which is expected to be published later this year – one of the largest studies on the coronavirus in schools in the world – makes it clear there is little evidence that the virus is transmitted at school.
"There is also growing confidence among parents about their children returning. This is down to the hard work of school staff across the country who are putting in place a range of protective measures to prepare to welcome back all pupils at the start of term."
Health and Social Care minister Helen Whately said the risk in schools is "very low" based on the latest research.
She told Sky News: "Combine that with the recommendations from Public Health England on making schools even safer – so teaching children in bubbles, staggering start and finish times for instance, and teachers encouraging children to frequently wash and sanitise their hands, means it is absolutely safe for children to get back to schools and it is really important that they do."
Source: Read Full Article