California wildfires: Woman who 'waited to put make-up on' among dead
An unnamed survivor has filmed the moment he revisited the area in the northern town of Paradise, Butte County, where people he knew were killed.
The footage shows four burned-out cars, some of which have the charred remains of people still sat on the seats inside.
Blue flames can be seen flickering inside one of the destroyed vehicles.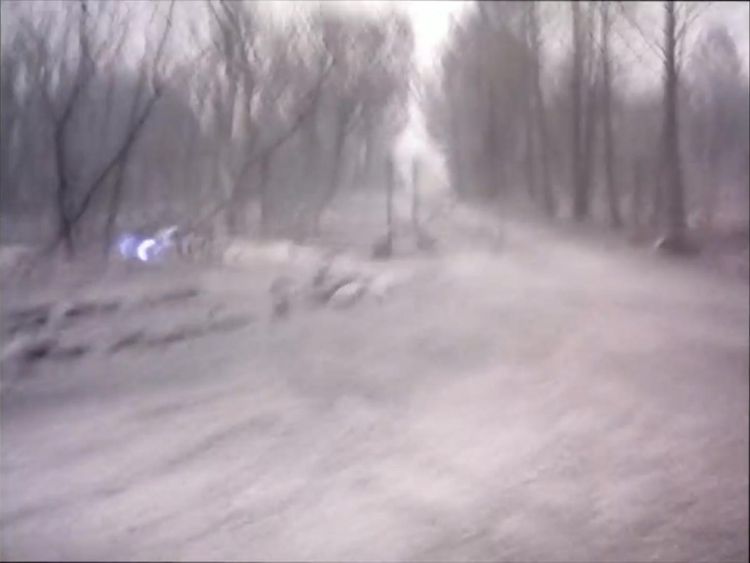 The man, who says he was trapped in the area along with the victims, said that he had visited a woman in her house as the fires approached.
He said: "She had to put her make-up on, she died because of it."
The man also revealed that his disabled friend was killed in the fire.
The distressed cameraman said at the end of the footage: "I'm so lucky to be alive, I went down the canyon into a creek."
It comes as a nurse revealed she "thought she was going to die" when her car was engulfed in flames after she evacuated the hospital where she worked.
Nichole Jolly's trousers caught on fire and she lost contact with her husband as she fled to safety.
A car park in Paradise, California, is a staging area for hearses as search teams try to find bodies of casualties in the fires.
Authorities have called in a DNA lab to help identify the dead.
California governor Jerry Brown is requesting a "major disaster declaration" from President Donald Trump for the wildfires burning at both ends of the state.
US authorities say more than 8,000 firefighters are battling three large wildfires in California that have destroyed thousands of structures
Roughly 397 square miles of the state is burning with the the blaze known as the Camp Fire in Butte County being the largest.
The Woolsey Fire in Southern California has hit Malibu – which is popular with celebrities – as well as the city of Thousand Oaks, which was the site of a deadly shooting at a country music bar last week.
Weather conditions for the fires are ripe, with strong winds continuing through Sunday in Northern California and through Tuesday in Southern California.
Source: Read Full Article