University to pay $215m over abuse claims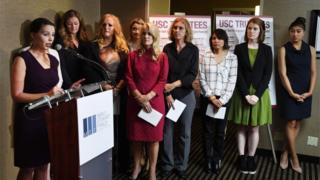 The University of Southern California (USC) has agreed to pay $215m (£165m) to patients treated by a former campus doctor accused of sexual abuse.
The proposed settlement would compensate students who saw gynaecologist George Tyndall, whom hundreds of women have accused.
It comes a day after 93 women filed a lawsuit against the school, alleging it ignored complaints for decades.
Mr Tyndall has denied any wrongdoing and has not been charged with a crime.
The university announced on Friday it would pay $2,500 to students who received health services from Dr Tyndall at the campus health centre and up to $250,000 to those who claim they were sexually abused by the gynaecologist, who was a long-term university employee.
"By doing so, we hope that we can help our community move collectively toward reconciliation," USC interim president Dr Wanda Austin said in a letter on Friday.
The "agreement in principle" would cover the federal class-action lawsuit filed against the school on Thursday, but does not address the hundreds of claims against the university and its former doctor made in state court.
What are the claims?
The women claim Mr Tyndall made lewd comments, photographed and groped them during medical examinations.
The University of Southern California (USC) denies the allegations that it covered up complaints.
Twenty women spoke at a news conference after the new lawsuits were filed on Thursday.
"I am part of an accidental sisterhood of hundreds of women because the university we love betrayed our trust," said plaintiff Dana Loewy, according to the Associated Press.
Ms Loewy claims Mr Tyndall assaulted her in 1993 during a medical exam.
John Manly, an attorney representing the 93 women who have come forward, has urged the California district attorney's office to investigate the university.
The Los Angeles Police Department is currently conducting a criminal investigation into the allegations.
The case arose after the Los Angeles Times published accounts from former and current employees about his alleged sexual misconduct as a gynaecologist.
Mr Tyndall and USC currently face legal action from hundreds of alleged victims. Two class-action lawsuits were filed in May "on behalf of thousands of female students".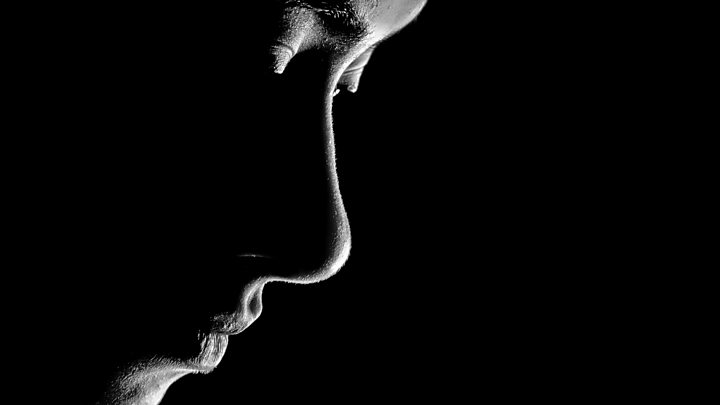 Lawyer Howard Janet said his team's case "centres on allegations of grossly improper pelvic exams that involved improper probing, at times without gloves, sexually charged remarks and illicit photographing of genitalia".
Mr Manly said the case echoes that of Michigan State University doctor Larry Nassar, who is serving a life term in jail for sexually abusing more than 300 women and girls at the university and at USA Gymnastics.
What's the background?
Mr Tyndall worked at a university clinic for 30 years. He left the university in 2017 after an internal inquiry found he had made inappropriate remarks to patients.
USC's President C L Max Nikias stepped down this summer amid harsh criticism over the handling of these sexual abuse allegations.
The Tyndall case has sparked new discussions about gynaecology and physician conduct in the exam room.
Some of Mr Tyndall's accusers say they did not even realise he had behaved inappropriately until reading about other women's allegations, according to the LA Times.
Women can request chaperones – usually a nurse – to be in the room during sensitive gynaecology check-ups, but patients may not always know whether a doctor has overstepped.
In the USC case, it was a complaint from a nurse chaperone that ultimately led to Mr Tyndall leaving the university.
Source: Read Full Article