Former VP Joe Biden calls for US midterm voters to reject division
Mr Biden, who served under previous Democratic president Barack Obama, was campaigning in Ohio ahead of this week's midterm elections.
He said: "We're in a battle for America's soul.
"We Democrats have to make it clear who we are.
"We choose hope over fear, we choose unity over division, we choose our allies over our enemies and we choose truth over lies."
His words were a contrast to the grim warning given to voters by president Donald Trump, who is hoping that his Republican Party can retain control of both houses of Congress in the upcoming election.
Opinion polls give Democrats a strong chance of taking the 23 extra seats they need for a majority in the house of representatives, but the Republicans are predicted to keep the senate.
Early voting has been well ahead of where it usually would be in the days before the election.
By Friday night, almost 32.4 million people had cast their ballots, according to The Election Project at the University of Florida.
That is up more than 50% from the number of early votes cast in 2014, the last federal election when the presidency was not up for grabs.
Mr Trump has also been campaigning and he told the party faithful that his opponents want to invite caravans of immigrants to "flood the nation".
He told a crowd in Montana: "The Democrats want to invite caravan after caravan to flood your communities, depleting our resources and flooding our nation.
"We don't want that."
Mr Trump told a crowd in Florida that if the Democrats won, they would bring socialism to the state and "erase America's border".
"We have to have a border if we are going to have a great country."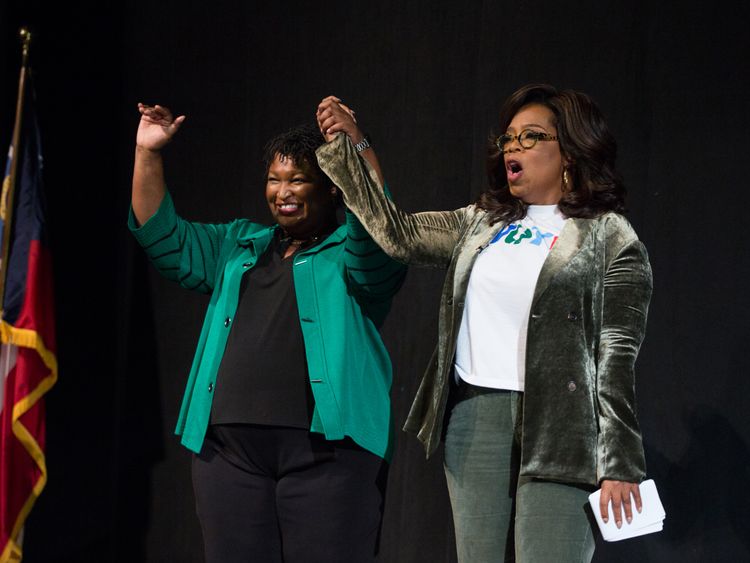 Meanwhile, it was reported that a series of "robocalls" were sent out to voters in Georgia, using racist and antisemitic language.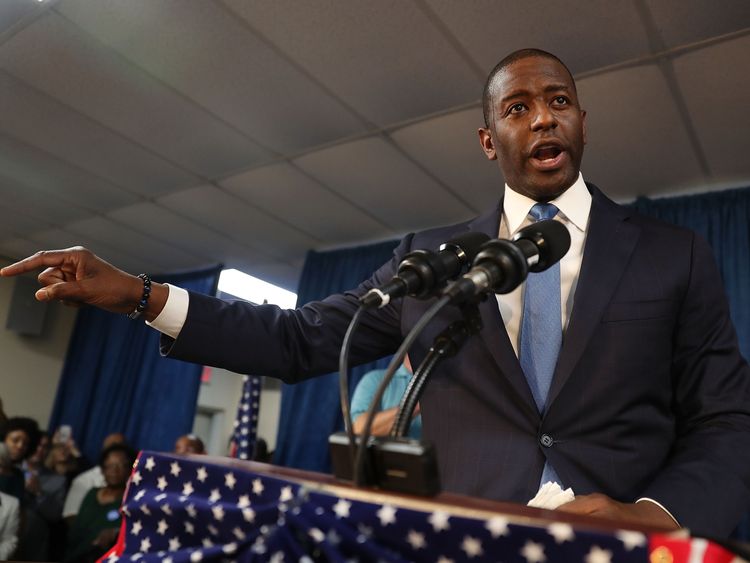 Democrat Stacey Abrams is vying to become the state's first black female governor and she and her rival Brain Kemp both denounced the calls.
Similar racist calls went out in August, seeking to undermine the campaign of Andrew Gillum, a black man who is hoping to win in Florida.
Source: Read Full Article