One killed in Melbourne knife rampage terror attack
Speaking at a news conference, Chief Commissioner Graham Ashton said that the suspect had "family associations that were well known" to police and that he was also known to Australia's security agency.
"We don't believe there is an ongoing threat at this stage, but certainly we are treating it as a terrorism incident."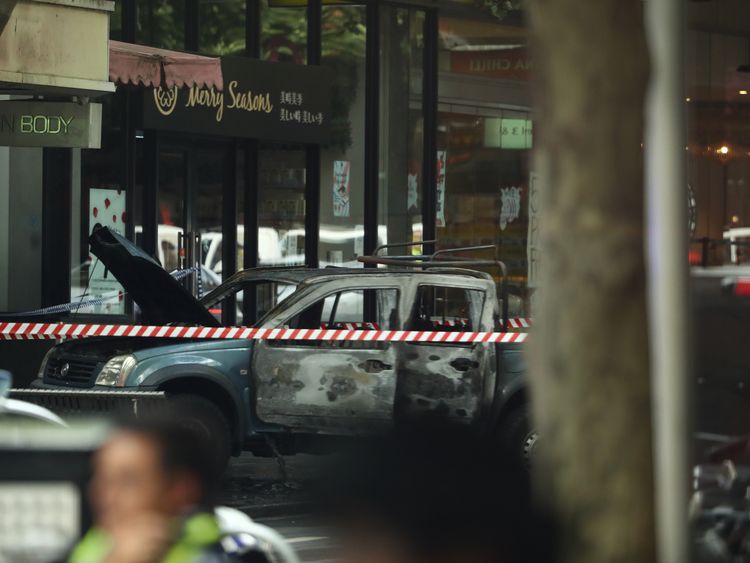 The 31-year-old attacker, who has not been identified, was originally from Somalia but lived in Melbourne's northwest.
He was shot by police and died shortly after arriving at hospital under police guard.
Witnesses said the man had parked a vehicle on Bourke Street, a busy shopping area in Australia's second-largest city, before it was seen in flames.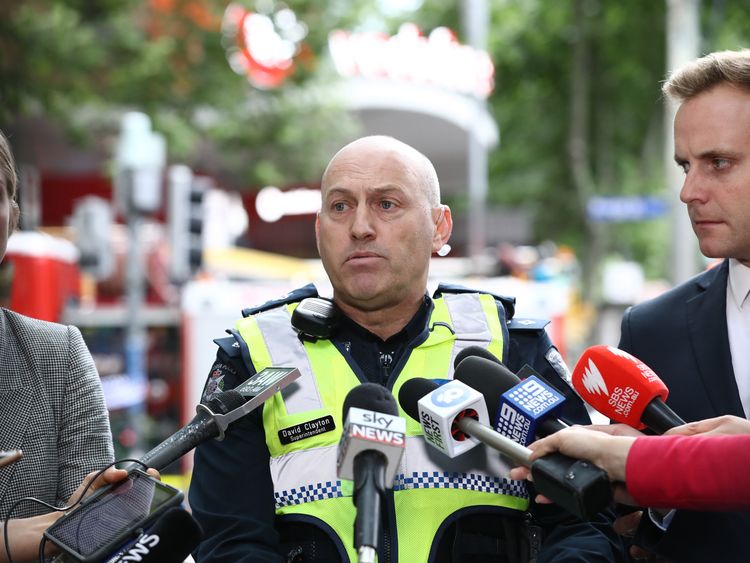 It is not yet clear whether he deliberately set the vehicle on fire but Mr Ashton said it had been laden with gas cylinders.
Police had been called to the car at 4.20pm local time on Friday, by which point the man had already started attacking bystanders.
Earlier, Superintendent David Clayton had said that when police arrived, they were "confronted by a male brandishing a knife and threatening them".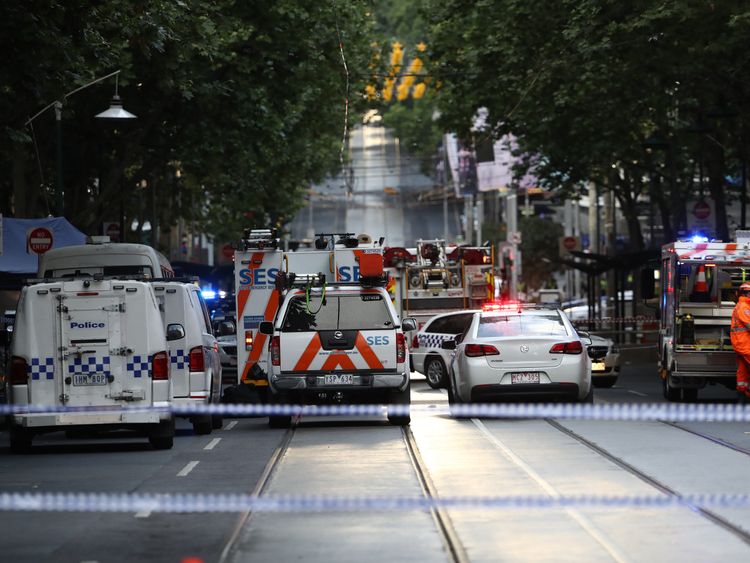 "At the same time passers-by were calling out that members of the public had been stabbed," he added.
Two members of the public came to the aid of police, one using a shopping trolley and another using a chair to try and stop the attacker.
Social media footage showed the attacker trying several times to stab one of the officers before a second officer drew his gun and a single shot was heard.
Sky News Australia's Patrick Murrell said police had tried to "talk [the suspect] down and tried to use the Taser" before shooting him.
Three men were stabbed by the suspect and one of them died at the scene.
The two others, aged 26 and 58, were in hospital with non-life-threatening injuries.
The street was closed off and shops, including two large department stores, were evacuated.
Source: Read Full Article