PM's Brexit choices completely unacceptable, says Jo Johnson
Mr Johnson, whose shock resignation as transport minister took Westminster by surprise, said while he disagreed with is Brexiteer brother, Boris, on quitting the EU, they both agreed on the "limitations and the profound flaws" of the deal to be presented by the government.
The Remain supporter argued it would leave the UK in a "vassal state relationship" to Brussels, while the no deal alternative would mean "chaos".
Calling for a second referendum on Brexit, Mr Johnson said the government's insistence that this would not happen should be taken "with a pinch of salt".
He added: "If Parliament wants a referendum the legislation can be passed quickly. If there's a will, a way can be found."
But International Trade Secretary Liam Fox has warned the government would not be "bounced" into holding another poll and so "those who lost the previous one can try to apply continued membership of the European Union to the people of Britain in perpetuity".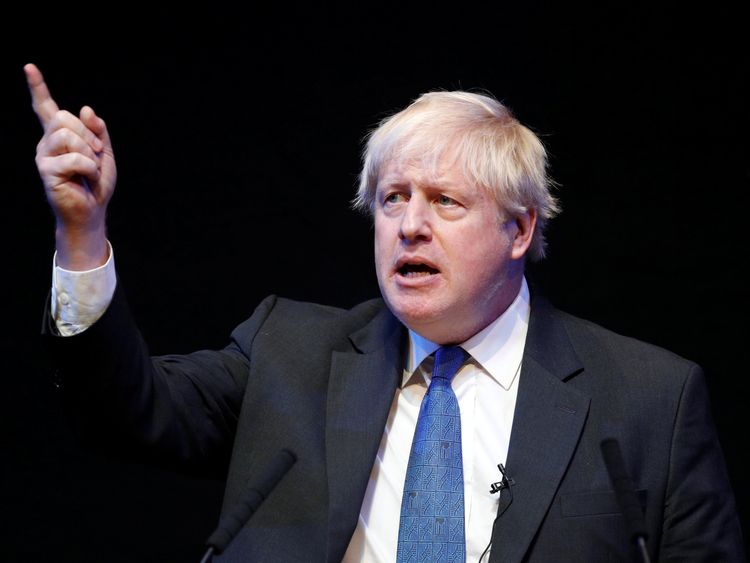 Speaking to Sky News, Mr Johnson said: "This choice between a deeply flawed deal that leaves us in a sort of vassal state relationship to the EU or no deal at all and the chaos that would bring.
"There are alternatives and absolutely vital that we now explore those and we use the mechanism of a referendum to do exactly that."
He added: "We are now at the point where MPs are going to have to take a view – Is this deal in the national interest or not?
"It's clearly inferior than our current relationship within the EU.
"Prominent leave campaigners including my brother have said it is inferior as a deal to our current membership of the EU, so on what basis could we possibly agree to it."
:: Five key points from Jo Johnson's resignation blog post
Acknowledging "political differences" with his brother, Mr Johnson said: "We disagree about Brexit but actually we have a shared analysis on the limitations and the profound flaws in the deal that the government is about to put before Parliament.
"It leaves us in a client state relationship with the EU, it's got a massive democratic deficit in it which in my view is completely sustainable in a democracy such as ours."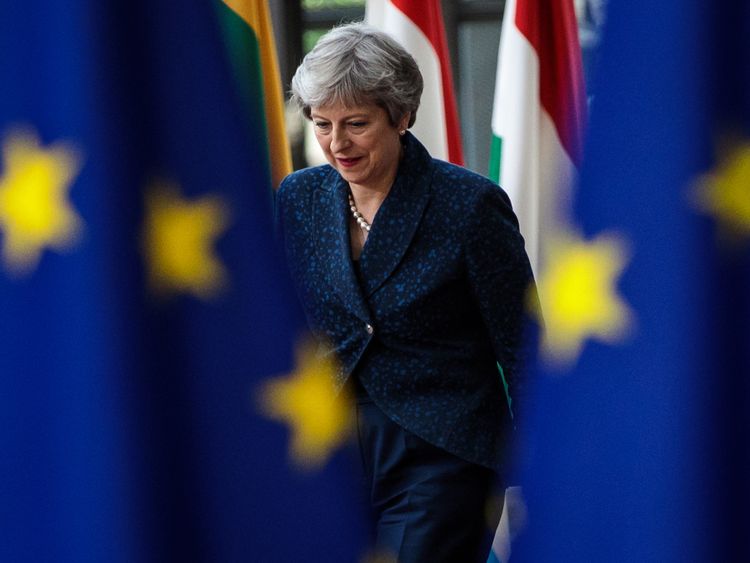 Mr Johnson also warned a no deal threatened to cause major bottlenecks on key transport links serving the Channel ports.
He said: "Do not underestimate the damage that a no deal would do to our economy.
"That's why I think this choice that we are going to be presented with, the prime minister's deal, flawed as it is, or the chaos of a no deal is completely unacceptable."
:: Ministers present 'no-deal' plan to Theresa May
But Mr Fox said: "Jo was always one of those who wanted to keep Britain in the European Union.
"He argued to remain in the European Union during the referendum and he wants another referendum now.
"I don't think that's the answer because what we have to do now is to accept the democratic will of the British people and get the best agreement possible."
He added: "There are difficulties in getting this withdrawal agreement.
"We may or may not be able to get that agreement in which case we would have to leave the European Union without one.
"But we are not going to be bounced into having another referendum so that those who lost the previous one can try to apply continued membership of the European Union to the people of Britain in perpetuity."
Source: Read Full Article