Greg Gutfeld on racism and blocking the sun
IL&FS sells green arm, cuts debt by ₹1,200 crore
Transfer of staff to save ₹50 cr. a year
Debt-laden IL&FS said it has sold its entire stake in IL&FS Environmental Infrastructure & Services Ltd. (IEISL) and its subsidiaries to EverEnviro Resource Management Pvt. Ltd., reducing the overall debt by ₹1,200 crore.
"This sale will reduce IL&FS' overall debt by ₹1,200 crore, which is the combined debt of entities under IL&FS' environment businesses," IL&FS Group said in a statement.
"In addition, around 4,000 employees, including consultants, have been transferred along with the businesses, thus effectively resulting in an annual savings of about ₹50 crore to the IL&FS Group," it added.
IL&FS, the promoter shareholder of IEISL, held 97.54% of the equity of IEISL and IL&FS Employee Welfare Trust, the balance.
IEISL is a leading integrated waste management firm.
The sale forms a part of the new board's strategy to resolve overall IL&FS Group debt as per the resolution plan approved by NCLAT.
Opinion | Here's How to Handle the 'Genocide Olympics' in Beijing
The Olympiad gives us leverage. Let's use it.
By Nicholas Kristof
Opinion Columnist
Opinion | 'Awful but Lawful'
Our legal system allows for extrajudicial killings by the police without real consequence.
By Charles M. Blow
Opinion Columnist
Opinion | Here's … Matt Gaetz
Trouble for the Florida fanboy.
By Gail Collins
Opinion Columnist
Sen. Marsha Blackburn Mocked For Griping About Funding Elder Care
The Republican Party's opposition to President Joe Biden's proposed infrastructure plan is pushing GOP politicians into taking some bizarre positions in an attempt to own the libs.
Case in point: Tennessee Sen. Marsha Blackburn, who on Wednesday took to Twitter to gripe about various parts of the plan.
Considering Blackburn is a conservative, it's no surprise she opposed funding climate change studies and green transportation initiatives, but she shocked many by revealing she also has problems with helping the country's oldest citizens, many of whom vote Republican.
Paying lip service to helping older Americans is Politics 101, so naturally many Twitter users were shocked by the tweet, which was quickly overwhelmed with negative comments.
The Democratic National Committee was quick to point out what Blackburn was saying.
Others piled on with the mockery.
Blackburn's tweet was so out of touch that some people suspected she was secretly in cahoots with the White House.
However, one person had some advice for Blackburn and her fellow Republicans.
FDA Approves Gilead's Trodelvy To Treat Metastatic Triple-Negative Breast Cancer
Gilead Sciences Inc. (GILD) said that the U.S. Food and Drug Administration has granted full approval to Trodelvy or sacituzumab govitecan-hziy for adult patients with unresectable locally advanced or metastatic triple-negative breast cancer or TNBC who have received two or more prior systemic therapies, at least one of them for metastatic disease.
Trodelvy significantly reduced the risk of death by 49% compared with single-Agent Chemotherapy in the phase 3 ASCENT study.
Trodelvy demonstrated a statistically significant and clinically meaningful 57% reduction in the risk of disease worsening or death (progression-free survival or PFS), extending median PFS to 4.8 months from 1.7 months with chemotherapy.
The FDA granted accelerated approval to Trodelvy in April 2020 based on objective response rate and duration of response results in a phase 1/2 study.
Today's approval expands the previous Trodelvy indication to include treatment in adult patients with unresectable locally advanced or metastatic Triple-Negative Breast Cancer who have received two or more prior systemic therapies, at least one of them for metastatic disease.
The Trodelvy U.S. Prescribing Information has a Boxed Warning for severe or life-threatening neutropenia and severe diarrhea.
Greg Gutfeld on racism and blocking the sun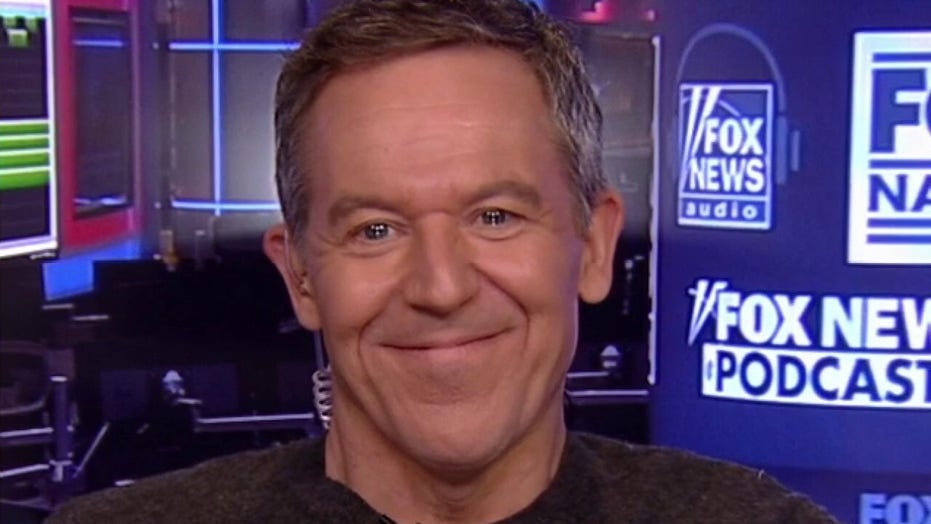 Greg Gutfeld on racism and blocking out the sun
Scientists urge US to study blocking sunlight; 'Gutfeld!' host reacts on 'FOX News Primetime'
"Gutfeld!" host Greg Gutfeld responded to reports that scientists want to block the sun in order to prevent global warming, because "the sun is racist."
"I am 100% for [turning off the sun], because as you know, the sun is racist, because everything is racist. It is now easier just to make a list of things that aren't racist, right, and I came up with a list, and the only thing I found that's not racist, is that feeling I get when I put my finger in my bellybutton. That's definitely not racist. But everything else is racist.
Let me tell you what's behind this sun thing. It's solar engineering, right, which I am for, because they're going to have these solar engineers fly to fiery orb, and place a giant sun visor over the sun, and that's going to solve all our problems. I am so for this. I've had enough of the sun. The sun – overrated. Always up there, following you around."
WATCH THE FULL INTERVIEW HERE