Ryanair facing 'enforcement action' over strike compensation
The UK's Civil Aviation Authority (CAA) – which is no stranger to disputes with the no-frills carrier – said its decision followed the company's move to terminate its working relationship with a body designed to resolve customer complaints.
The watchdog said widespread strikes involving Ryanair workers over the summer were not "extraordinary circumstances" and were therefore not exempt from EU compensation rules, as the airline had argued.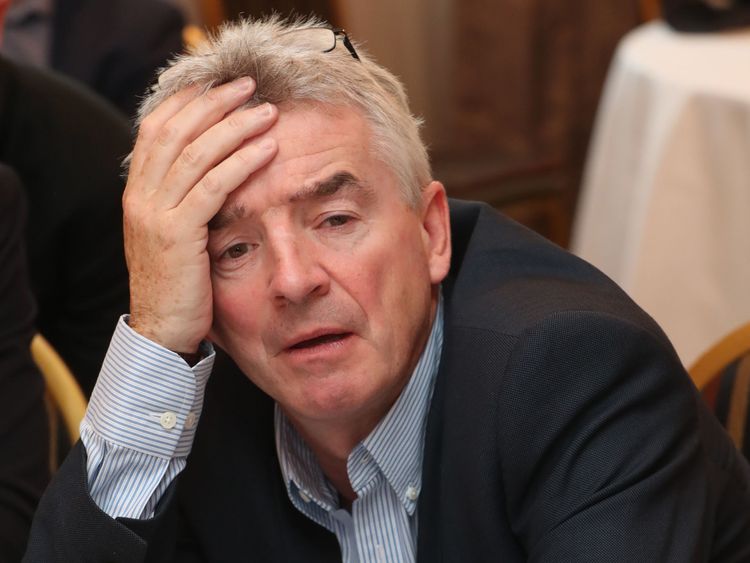 The company was hit by a series of walkouts by staff in Spain, Belgium, Holland, Portugal, Italy, Ireland, Sweden and Germany – forcing Ryanair to cancel hundreds of flights a day in the worst cases.
It has been slowly getting to grips with improving industrial relations after a major climbdown last year that saw the airline pledge to recognise unions for the first time.
The CAA's reprimand follows a similar row last year when Ryanair faced fury over its decision to cancel flights affecting 700,000 passengers because of a pilot rota blunder.
Its-then chief executive said he took "with a pinch of salt" a promise by Ryanair to meet its obligations to customers.
The CAA's statement in this case read: "Ryanair passengers have made claims for compensation directly to the airline, but these have been rejected.
"Passengers have then been able to escalate their complaints to AviationADR, a body approved by the CAA, to provide alternative dispute resolution for passenger complaints.
"Ryanair has now informed the CAA that it has terminated its agreement with AviationADR.
"As the CAA said at the time of the industrial action, in its view, the strikes were not "extraordinary circumstances" and were not exempt, meaning consumers should be compensated in accordance with Regulation EC261/2004.
"As a result of Ryanair's action, passengers with an existing claim will now have to await the outcome of the CAA's enforcement action."
More follows…
Source: Read Full Article