Will there ever be Londongrad again?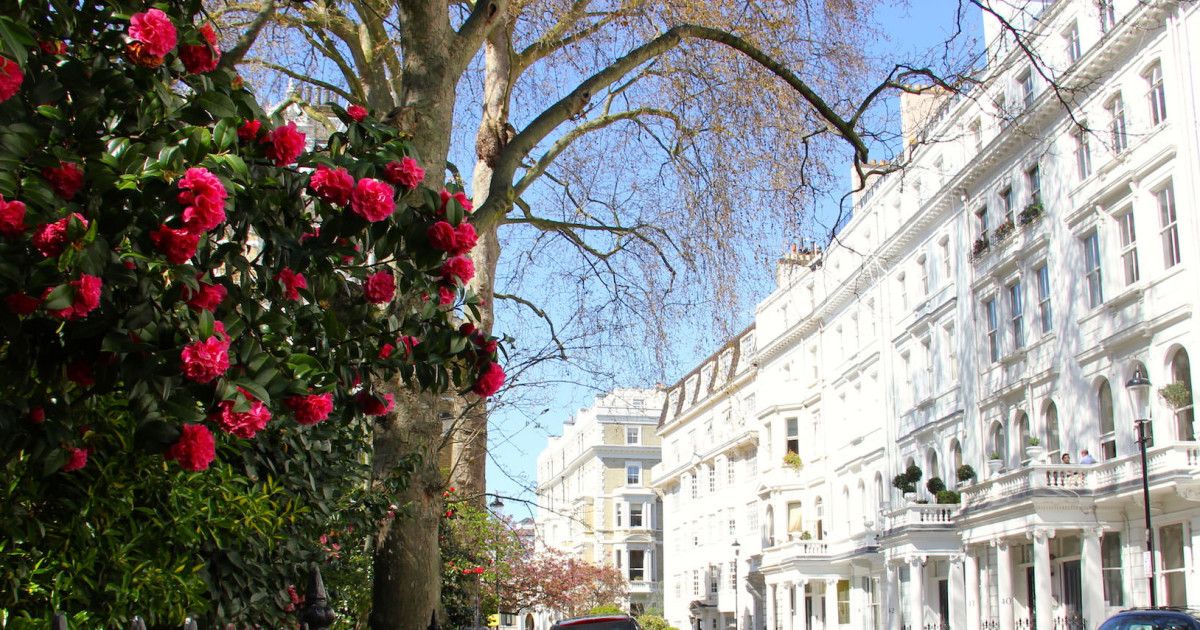 Take a look at a luxury apartment building in Kensington. It is a home to Polina Kovaleva, who at the age of 26 bought a ground floor flat here for $5.5 million in cash in 2016, despite being a student at the time with no obvious source for such funds.
Poised between Holland Park and Kensington High Street, the development, which includes a basement swimming pool and a cinema, sits just opposite London's first cryotherapy spa. Now it's Kovaleva's gilded lifestyle that has been frozen, and the arresting blonde, who once broadcast her jetsetting ways on Instagram, appears to have gone into hiding.
In June 2022 Kovaleva was sanctioned by the UK government after her links to the Putin regime were exposed. The Anti-­Corruption Foundation, run by the jailed Russian opposition leader Alexei Navalny, had revealed a romantic and financial relationship between Kovaleva's mother, Svetlana Polyakova, and Sergei Lavrov, Putin's warmongering foreign minister.
Kovaleva had clearly not anticipated current events. Not only had she bought the flat in her own name, she did little to conceal her whereabouts on her now deleted Instagram account. The megayacht and lavish Montenegrin villa she frequently used as selfie backdrops belonged to Oleg Deripaska, the notorious Russian oligarch and Lavrov confidant, who has also been sanctioned.
In the tumultuous weeks following Russia's invasion of Ukraine, the now elusive Kovaleva has emerged as a symbol of London's embrace of Russian money. For most of this century, rich Russians have thrown bundles of cash at London's schools, law firms, private members clubs, and "superprime" apartments and mansions.
Perhaps more even than London's mansions and Michelin-starred restaurants, England's schools were a magnet for new Russian money. Stories abounded of impeccably groomed Russian teen­agers augmenting austere boarding school wardrobes with Chanel and Louis Vuitton. Helipads were installed on manicured grounds. Abramovich's daughter Arina (he has four) reportedly flew by helicopter to her West London school when she wasn't staying at the big house in Kensington.
Kovaleva arrived in London, at age 16, to study at Clifton College. Fees at the private boarding school in Bristol are more than $50,000 a year, and the facilities include a 320-seat theater.
But while these schools offered facilities and a standard of education that could not be found in Russia, the oligarch class was unwittingly raising a new generation of freer, more modest Russians. "A liberal education gave them a completely different mindset," says Irina Shumovitch, who, after fleeing the Soviet Union as a stowaway on a ship, became a teacher and BBC radio producer. "The younger Russians became more tolerant, more questioning. They would go back to Russia and try to steer it in a different direction. I always thought, What a brilliant way to use all that oil and gas money."
To illustrate this thought, let us look around the corner from Kovaleva's Kensington flat, at a stuccoed mansion on Upper Phillimore Gardens, where homes have sold for as much as $100 million. Pharaoh hounds guard the entrance, and the silk window blinds are drawn tight. This pile reportedly belongs to Elena Baturina, a construction magnate who was until recently Russia's richest woman.
Baturina, who has not been sanctioned, and her husband Yuri Luzhkov sent their children to London to finish their educations when Luzhkov's removal as mayor of Moscow threatened their empire and allegedly safety (Luzhkov died in 2019). Their daughter Elena Luzhkova perhaps epitomizes the new generation. Her Instagram feed could be that of any 30-year-old in the city. But for a shot of Halloween pumpkins on the steps of the Kensington house (Baturina peeks out from behind the front door), it's all low-key selfies and countryside walks. After studying at University College London, Luzhkova opened Yeda, an unassuming vegan café not far from Covent Garden (it shut down during the pandemic).
"The new generation are completely different," says Tatiana Fokina, the daughter of academics from Leningrad (now St. Petersburg), who moved to London in 2000 after falling in love with an Englishman of modest means.  "These are the kids who wear blue jeans and white T-shirts and will not ask their parents for a flashy car. They are thinking about different things."
After her own modest start in London, Fokina married up. She met Evgeny Chichvarkin, an exiled billionaire cell phone tycoon and long-standing Putin critic. The couple, who now live with their six-year-old daughter in a Chelsea townhouse, opened Hedonism Wines in Mayfair and the Michelin-starred Hide restaurant nearby. "I could be a Cinderella," Fokina says of her journey, laughing. "But my life's mission is to make sure that our daughter understands that everything we have is by hard work."
Now, as dozens of Russians burned by association with Putin navigate asset freezes, a city is asking itself how the party started—and whether the music has stopped.