China sanctions senior U.S. lawmaker McCaul for visiting Taiwan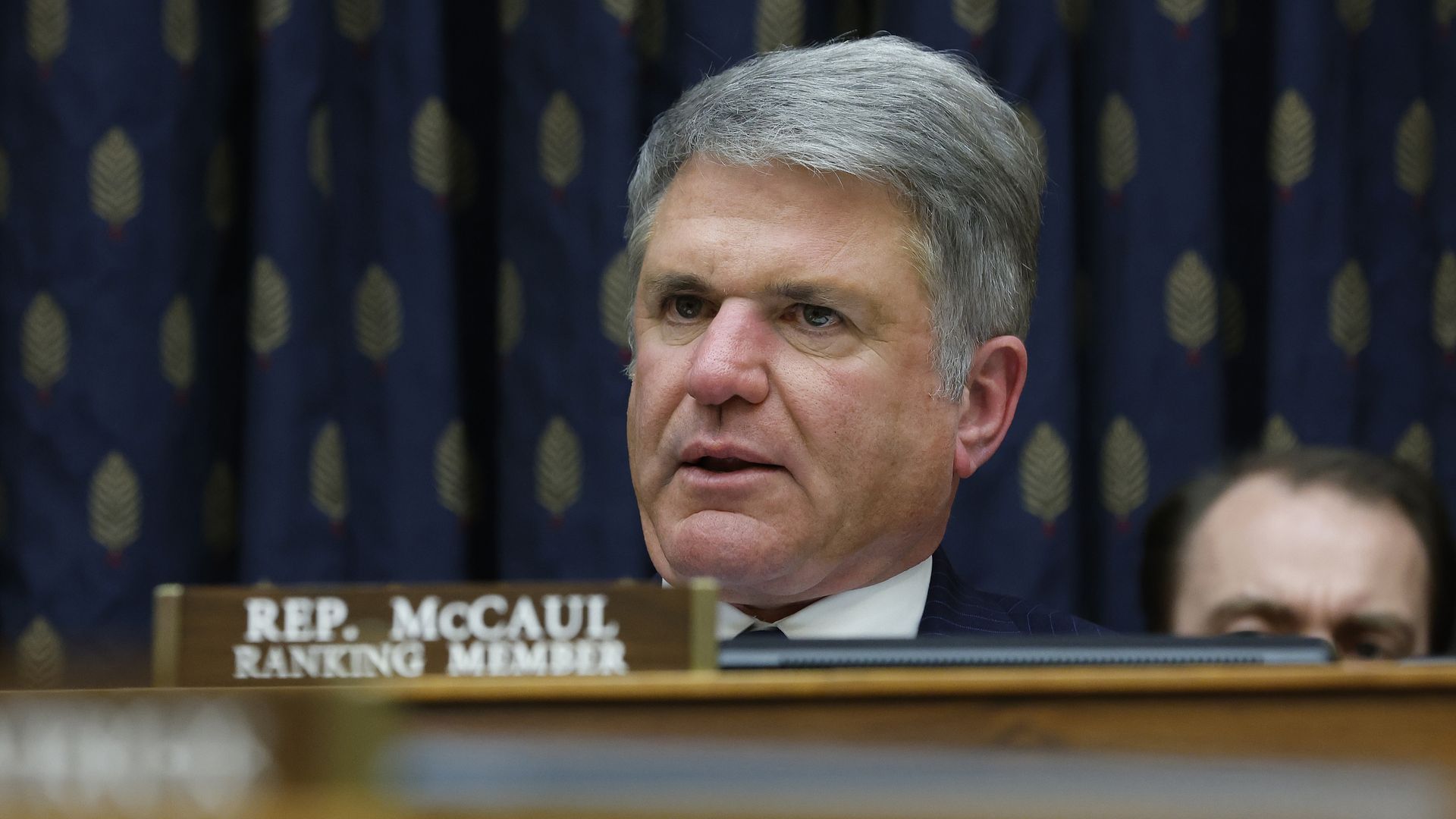 Representative Mike McCaul visited Taiwan last week, becoming the latest in a string of U.S. lawmakers to visit the island. Photo: Chip Somodevilla/Getty Images
China on Thursday sanctioned Rep. Michael McCaul (R-Texas), chairman of the U.S. House Foreign Affairs Committee, for visiting Taiwan.
The big picture: McCaul met with Taiwanese President Tsai Ing-wen in Taipei last week and said that the U.S. would provide training for Taiwan's armed forces and deliver more weapons to the self-governing island to support its defense capabilities.
China views any gesture that seems to treat Taiwan as an independent country as an affront, Axios' Dave Lawler and Bethany Allen-Ebrahimian write.
Beijing responded with military drills near Taiwan after Tsai met with U.S. House Speaker Kevin McCarthy in California last week.
Details: McCaul will not be able to enter China or interact with organizations and individuals in the country, and any assets he has in China will be frozen, according to a statement by China's Foreign Ministry.
Such sanctions are largely symbolic because few U.S. lawmakers have visited China in recent years or hold any known assets there.
"Michael McCaul has frequently interfered in China's internal affairs and harmed China's interests in recent years," the Chinese Ministry of Foreign Affairs said in the statement.
McCaul's office did not immediately respond to a request for comment.
Worth noting: China also sanctioned several U.S. individuals and entities last week for coordinating Tsai's activities in New York and California, including Hudson Institute and Ronald Reagan Presidential Library, along with their executives.
Source: Read Full Article