FTSE 100 Edges Up Despite Covid-19 Worries
Conagra Brands Recalls Birds Eye Broccoli Tots
Conagra Brands, Inc. is recalling certain Birds Eye frozen broccoli tots citing the potential presence of small rocks and metal fragments, the U.S. Food and Drug Administration said.
The recall involves 12 ounce packages of Birds Eye frozen broccoli tots with various lot codes, and best buy dates ranging from August 11, 2022 to November 17, 2022.
No other Birds Eye products are impacted by the issue.
The recall was initiated after Conagra received calls from consumers. Conagra has received two reports of injury, i.e., dental damage, associated with the recalled product to date.
The company said it will work with retail customers to ensure that the recalled products are removed from store shelves.
Consumers who have purchased the product are advised to dispose of it.
In similar recalls, Kraft Heinz earlier this week called back Country Time, Tang, Kool-Aid, Arizona Tea brands' powdered beverages and beverage products due to the presence of glass and metal.
Butterball, LLC in mid-October called back about 14,107 pounds of ground turkey products for potential contamination with blue plastic material.
Seviroli Foods Inc. in September recalled H-E-B Jumbo Stuffed Shells – 22 oz due to the possible presence of foreign material in product.
Jenoptik In Deal To Sell VINCORION Unit To STAR Capital – Quick Facts
Jenoptik AG (JNPKF.PK), a German integrated photonics company, Thursday said it has signed an agreement to sell the VINCORION division to a fund managed by private equity firm STAR Capital Partnership LLP.
The enterprise value amounts to approximately 130 million euros.
The company noted that equity value of the deal is in the mid double-digit million euro range. In addition, there are claims and obligations in the mid double-digit million euro range as well as certain earn-out components.
Both parties have agreed not to disclose any further details.
The company plans to close the deal in the second half of 2022, subject to approval by the responsible authorities and other customary closing conditions.
VINCORION develops, produces, and sells mechatronic products in particular for the defense and security sector, the aviation, as well as the rail and transportation industries.
Due to the signing of the sale deal, VINCORION will be classified as "discontinued operations" already in the current fiscal year.
Jenoptik said there will be no change to the guidance 2021 when both, continuing operations and discontinued operations, are taken into account.
Kurt Schlichter: The left wants you to be poor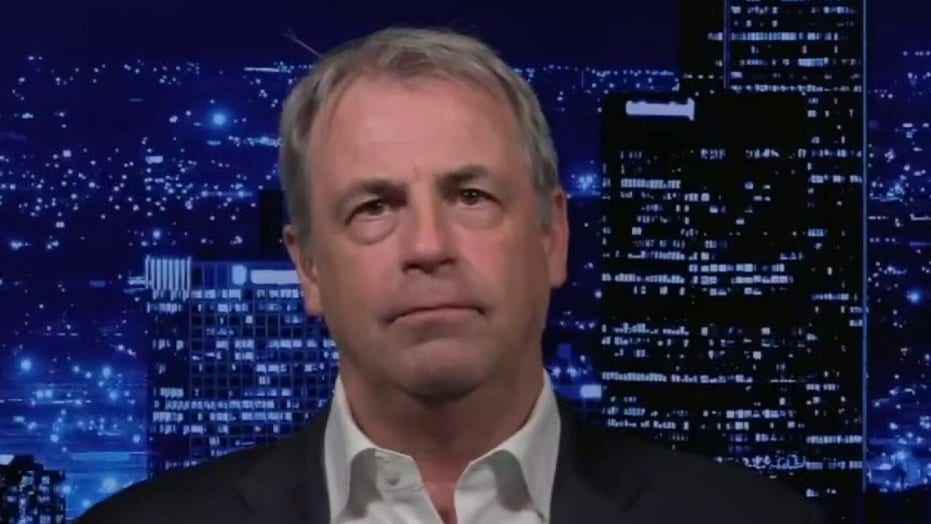 Schlichter: 'The left want you to be poor'
Tonwhall.com Senior Columnist Kurt Schlichter slammed Democrats' stance on crime on 'The Ingraham Angle'.
Kurt Schlichter, a senior Townhall.com columnist, told "The Ingraham Angle" on Wednesday that the left seems to want Americans to be reliant on the government.
BILL MAHER CALLS OUT AOC FOR DISMISSING 'WOKENESS' CRITICS, CHALLENGES HER TO APPEAR ON HIS SHOW
KURT SCHLICHTER: "Look, Tammy, [Tammy Bruce] the left wants you to suffer; they want you to be poor; they want you to be powerless; and they want you to be afraid. Now, why would they want all that? Because it gives them more power. You know, some people may say, 'Kurt, that's crazy talk.' What are they doing that is inconsistent with any of it? What are they doing to make you more prosperous? What are they doing to make you have more control over your life? What are they doing to let you live in security? The answer to that is nothing. They're attempting to take all of that away and it's got to be intentional. It supports their quest for power."
U.S. Economic Growth Slightly Stronger Than Initially Estimated In Q3
Revised data released by the Commerce Department on Wednesday showed the U.S. economy grew by slightly more than previously estimated in the third quarter.
The Commerce Department said real gross domestic product advanced by 2.1 percent in the third quarter compared to the previously reported 2.0 percent increase. Economists had expected the pace of GDP growth to be upwardly revised to 2.2 percent.
Despite the slightly stronger than previously estimated increase, the GDP growth in the third quarter still reflects a substantial slowdown from the 6.7 percent spike in the second quarter.
The report said upward revisions to consumer spending, private inventory investment, and state and local government spending were partly offset by downward revisions to exports, fixed and federal government spending.
The Commerce Department said the slowdown in the pace of GDP growth in the third quarter came as consumer spending increased by a relatively modest 1.7 percent after soaring by 12.0 percent in the second quarter.
On the inflation front, the annual rate of growth in core consumer prices, which exclude food and energy prices, was unchanged from the initial estimate of 3.6 percent, which reflects the strongest price growth since 1991.
FTSE 100 Edges Up Despite Covid-19 Worries
U.K. stocks edged up slightly on Thursday despite worries about a resurgence of Covid-19 cases and the prospects of further lockdowns in Europe, especially Germany.
The benchmark FTSE 100 was up 10 points, or 0.1 percent, at 7,296 after closing 0.3 percent higher on Wednesday.
Hochschild Mining jumped as much as 24 percent after the precious metals company said it can continue operations in southern Ayacucho, Pallancata and Inmaculada mines in Peru under the existing legal framework following clarification from Peruvian Government.
Vivo Energy shares climbed 20 percent. The African retailer of shell and engen-branded fuels and lubricants announced its agreement to be acquired by Vitol Group for $1.85 or 139 pence in cash for each Vivo Share.
Mothercare shares rose about 1 percent. The specialist brand for parents and young children reported a profit in its first half, compared to last year's loss.