Fox Ups Inae Wilson To Exec VP, Broadcast Distribution & Marketing
Photo of Bernie Sanders sitting alone in cold at Biden inauguration takes off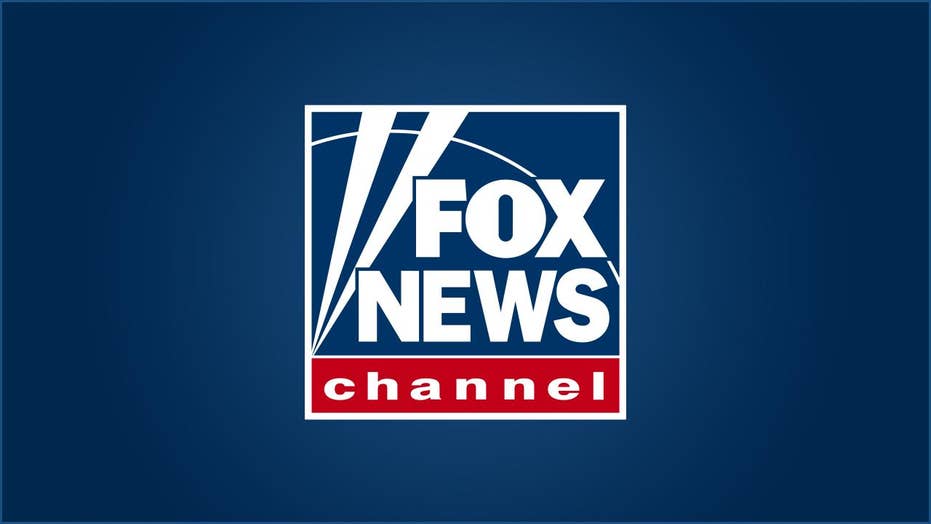 Fox News Go
A photo of independent Vermont Sen. Bernie Sanders sitting alone at President Biden's inauguration went viral on social media Wednesday.
The photo shows the former 2020 Democratic presidential candidate, clad in winter clothes and a mask, sitting in a socially distant crowd watching Biden's inauguration.
The official Twitter account for "People for Bernie," a grassroots movement in support of the former presidential candidate, tweeted out the photo and called for a "caption contest."
BERNIE SANDERS TEASES POWER IN BUDGET COMMITTEE ROLE
The Vermont senator's wool mittens, which caught some media attention after the photo went viral, are no stranger to the public. They even have their own Twitter account.
Essex Junction, Vt., teacher Jen Ellis made and gifted the mittens to Sanders last January, according to Vermont News outlet Seven Days.
5 THINGS TO KNOW ABOUT BERNIE SANDERS
Sanders previously expressed interest in serving as Biden's Labor secretary and has warned the president not to completely shut progressives out of his Cabinet.
CLICK HERE TO GET THE FOX NEWS APP
The Vermont senator officially endorsed Biden in April, less than a week after suspending his own campaign.
U.S. Bancorp Q4 Profit Rises, Meets Estimates – Quick Facts
U.S. Bancorp (USB) reported Wednesday that net income e attributable to U.S. Bancorp for the fourth quarter grew to $1.52 billion or $0.95 per share from $1.49 billion or $0.90 per share in the prior-year quarter.
The company said the increase in net income year-over-year was primarily due to higher noninterest income as well as lower noninterest expense, partially offset by lower net interest income and higher provision for credit losses.
Net revenue for the quarter increased to $5.75 billion, including $3.20 billion of net interest income and $2.55 billion of noninterest income, from $5.67 billion, including $3.23 billion of net interest income and $2.44 billion of noninterest income, in the same quarter last year.
On average, analysts polled by Thomson Reuters expected the company to report earnings of $0.95 per share on revenue of $5.82 billion for the quarter. Analysts' estimates typically exclude certain special items.
Provision for credit losses for the quarter was $441 million, up from $395 last year.
The Company said it expects credit quality metrics, including nonperforming assets, to remain elevated and volatility in net charge-offs given current economic conditions.
Rachel Maddow Has 1 Final Damning Question For Donald Trump
Rachel Maddow hit President Donald Trump with a damning question on his final full day in office.
On Tuesday's broadcast of her MSNBC show, Maddow said she wanted to know if Trump would have still run for president had he known beforehand the disgraceful way in which his administration has ended.
Maddow roasted Trump as a "sore loser," noting him to be the only president who lost the popular vote twice, was impeached twice and "the only defeated incumbent president ever to use violence by his supporters to attack the U.S. government to try to force his continued hold on power."
Trump "sneaks out early tomorrow as the only president in living memory to face the legitimate prospect of post-presidential conviction in the Senate and a lifetime ban on holding office and potential federal and state criminal charges in the courts," she explained.
"Other than that, how was the play, Mr. President? Was it worth it?" Maddow asked. "Five years ago, (if you) could have fast-forwarded to see me say that on TV, and it's all true, if you'd known how this would go by the end of it, would you still have done it?"
"You will go down in history as unequivocally and inarguably the worst president in American history, with what may literally be the rap sheet to prove it," Maddow concluded. "That's what you did. Glad you did it? Wish you could take it back? We do."
Watch Maddow's monologue in the video above.
RELATED…
Fox Ups Inae Wilson To Exec VP, Broadcast Distribution & Marketing
Fox said Thursday it has promoted Inae Wilson to Executive Vice President of Broadcast Distribution & Marketing.
Wilson, a twenty-two year Fox veteran and former SVP, will broaden her oversight, continuing to be responsible for distribution of Fox broadcast content to domestic affiliates, managing day-to-day affiliate relationships, negotiating distribution agreements, managing contractual commitments and coordinating with the Fox Distribution team to ensure delivery of Fox across platforms. She also leads the team that manages co-op advertising programs and develops Fox affiliates' marketing initiatives for Fox Entertainment and Fox Sports.
Wilson will continue to report to Mike Biard, President, Operations, and Distribution.
Biard commented: "Inae has an unmatched ability to engage with our affiliates at all levels of their organizations, ensuring that we are the best possible partners while working to advance the reach of Fox. She has long been an integral member of the distribution leadership team, having earned tremendous respect across the company, and I'm pleased this promotion will enable her to make even more significant contributions to our business going forward."
In addition to serving as the Fox liaison with the Fox Affiliates Board of Governors and overseeing affiliation agreements with Fox-affiliated stations, Wilson will manage agreements between MyNetwork TV and affiliated stations.
Read More About: