Major incident declared in Bournemouth as thousands of people flock to beaches
A major incident has been declared in Bournemouth after thousands of people descended on the area's beaches as temperatures soared.
Council leaders say the numbers of people flooding the seaside in the last two days are "like those seen on a bank holiday".
People are being told to stay away, with dispersal orders issued on beach piers, overnight campers evicted and additional police patrols brought in.
Bournemouth, Christchurch and Poole Council said people had "defied advice to stay away" and condemned them as "irresponsible" as services struggle to cope.
Visitors swarmed to Britain's beaches as the country sweltered in its two hottest days of the year so far, peaking at 32.6C (90.68F) yesterday and 33.3°C (91.94F) today, both recorded at Heathrow Airport.
The influx of beachgoers has caused "widespread" problems with illegal parking, "excessive" littering, gridlock on roads and anti-social behaviour, Bournemouth Council said.
There were a number of reported incidents of fights and excessive alcohol use, while cleaning crews received "abuse and intimidation" as they attempted to empty overflowing bins on the seafront.
Along the full stretch of coastline, 33 tonnes of waste was cleaned up on Thursday morning, in addition to eight tonnes collected between the piers on Wednesday.
The council said it has issued 558 parking fines – its highest number on record – and responded to numerous reports of parked cars causing an obstruction.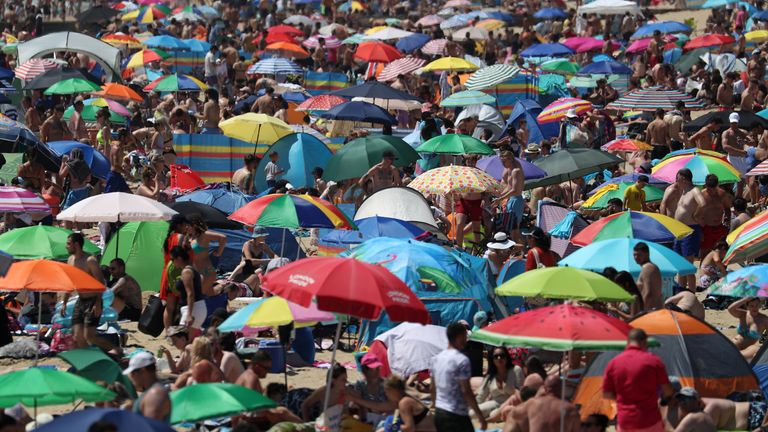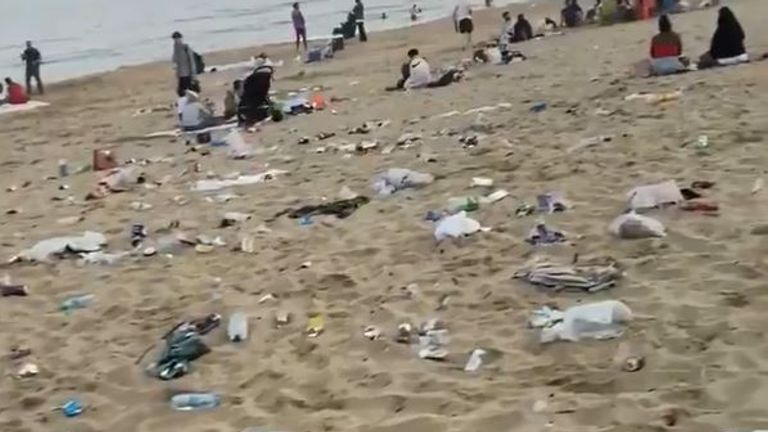 Roads in and out of the area remained heavily congested into the early hours of this morning.
Tobias Ellwood, Conservative MP for Bournemouth East, warned the gridlocked roads are "hindering emergency vehicles" and said he requested extra police officers for the area if needed.
Source: Read Full Article