George Floyd: Commemoration to be held in London to mark funeral in Texas
Anti-racism demonstrators will gather in London later to mark the funeral of George Floyd, whose death has sparked worldwide protests against racism.
Mr Floyd died on 25 May after a white police officer in Minneapolis restrained him by holding a knee on his neck for nearly nine minutes. He will be buried in his home town of Houston, Texas.
A symbolic and socially distanced commemoration is planned at the Nelson Mandela statue in Parliament Square, London, at 5pm, organised by Stand Up To Racism.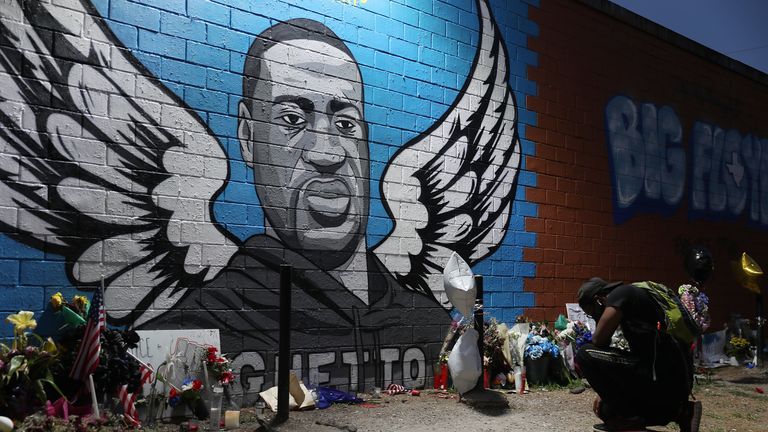 Protests took place across the UK at the weekend, with Prime Minister Boris Johnson acknowledging that concerns over racism were "founded on a cold reality".
He said leaders "simply can't ignore" concerns that black, Asian and minority ethnic (BAME) groups are discriminated against.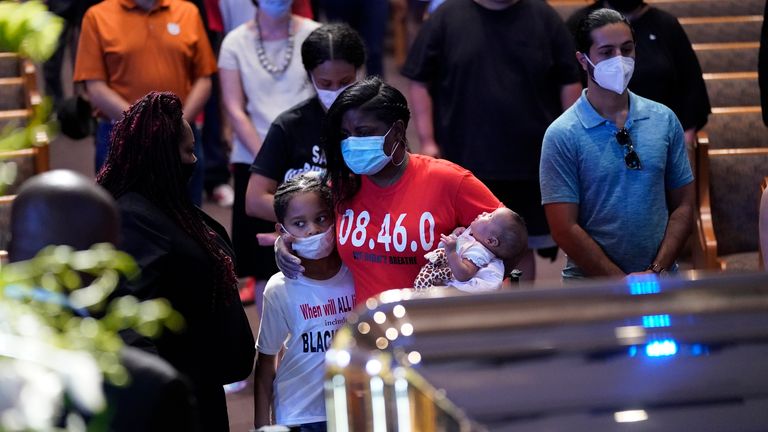 In a video posted on Monday evening, Mr Johnson said: "In this country and around the world his (Mr Floyd's) dying words – I can't breathe – have awakened an anger and a widespread and incontrovertible, undeniable feeling of injustice, a feeling that people from black and minority ethnic groups do face discrimination: in education, in employment, in the application of the criminal law.
"And we who lead and who govern simply can't ignore those feelings because in too many cases, I am afraid, they will be founded on a cold reality."
Source: Read Full Article