Flattened, destroyed, lifeless: True hell of a town called Paradise
Paradise itself, is something else. It's flattened, destroyed, lifeless.
The president's sprawling motorcade drove through empty streets, an incongruous sight in a town now devoid of any human movement.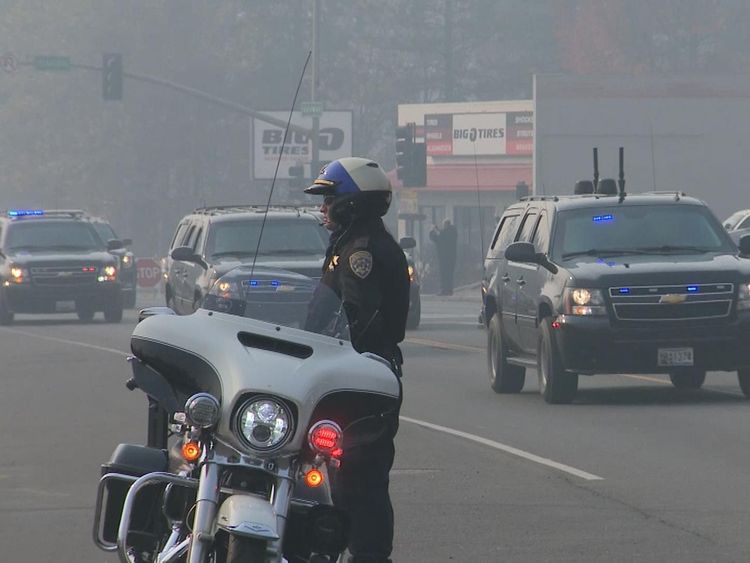 I found the town councillor in the shell of what I guess must have been a shop just a week or so ago.
"This town had a slightly older demographic," he told me. "You know of the thousand or so still missing, I reckon at least half of them will have died. Lots were too old to move. I can't confirm it, but I just know, I just know they didn't make it."
I hope he's wrong.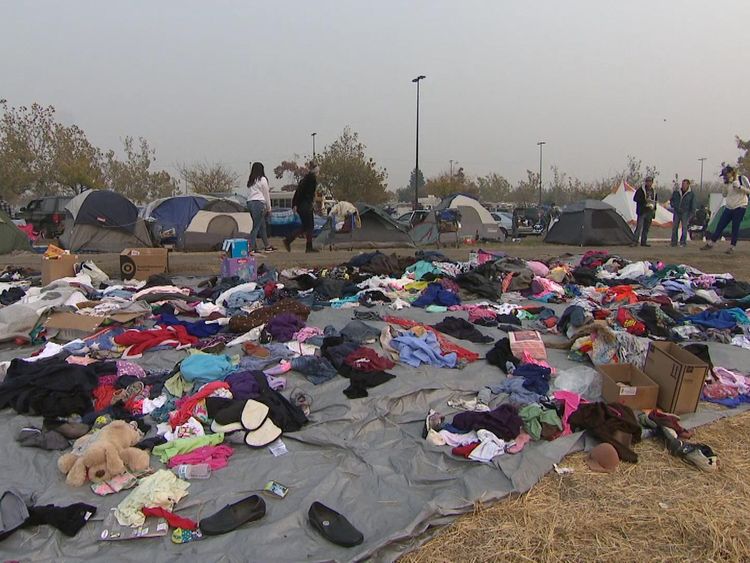 Twenty minutes down the valley a Walmart car park is now a makeshift refuge.
A whiteboard is already full of names. Another was added to the list as we filmed. The number of missing in the Californian wildfires is growing dramatically.
"This is ground zero. If you want to see how desperate people are, come here," a volunteer told me.
Tammy lost her home. She and her dog Nell now lived in a tent donated to them, like the clothes she was now wearing. She burst into tears when she read me cards made for them by school children.
The authorities want her to move to an official camp but she's reluctant to move again: "I've already been displaced once, it feels like it would be happening for a second time."
But rain is coming and the car park is a flood risk. The homeless will have to move again. Mother nature should really cut them a break.
The rain will of course help dampen the fires still burning, but it could also create mudslides where the earth has been scorched of roots. And then there's the forensic investigators, working in small teams, their white bodysuits stand out in the black landscape. Their job, identifying the charred bones, seems impossible enough – the rain will only make it harder.
It might be some time yet until we know the true hell of a town called Paradise.
Source: Read Full Article